RFIDsafe V125 RFID Blocking Trifold Wallet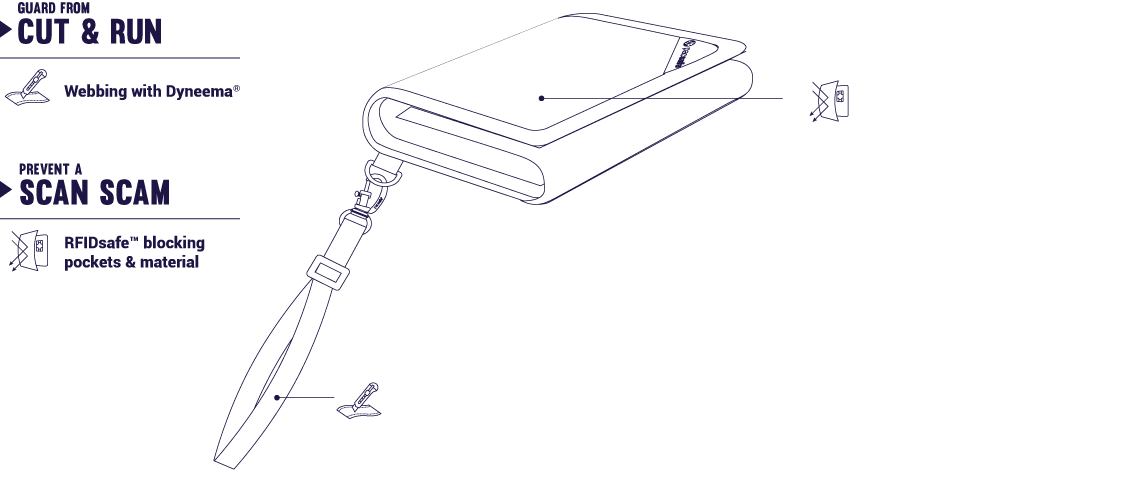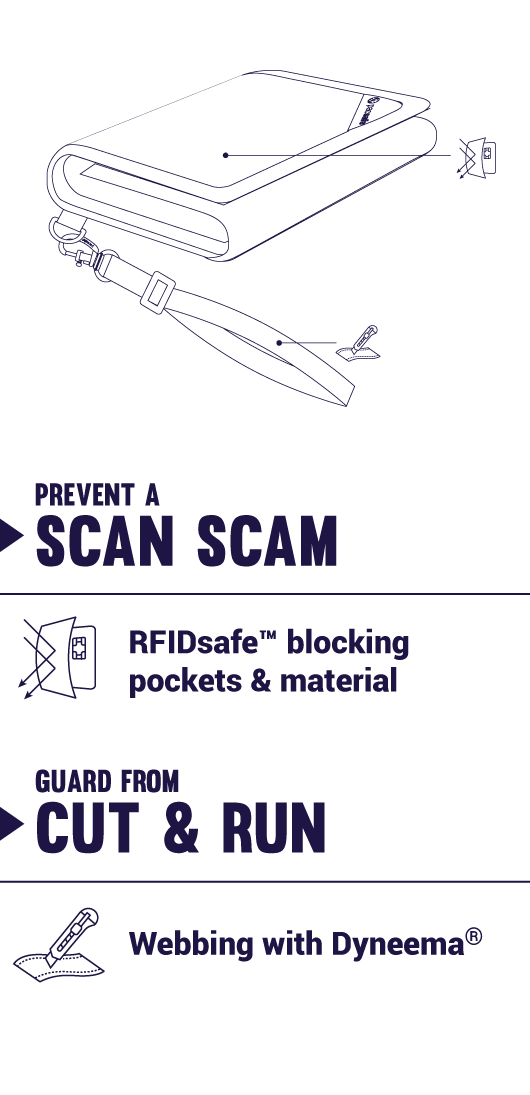 FEATURES
RFIDsafe™ blocking material protects your passports and credit cards against unwanted scans
Cut-resistant security strap
Detachable strap you can remove when not in use
6 card slots
---
SPECS
MATERIALS
210D Nylon full dull mild oxford (main material) 200D Polyester (lining)
WEIGHT
3 oz / 0.09 kg
DIMENSIONS
(H x W x D):5.1 x 3.9 x 0.8 in / 13 x 10 x 2 cm
STRAP LENGTH
Wristlet Strap Length (Max - Min) 36-26 cm / 14.2-10.2 in
95%
of reviewers would recommend this product to a friend
Reviewed by Robert B., from Austria
Verified Buyer
I recommend this product
Reviewed by Eddie, from United States
Verified Buyer
I recommend this product
I loved my last PacSafe wallet, but this one is better.
I loved my last PacSafe wallet, but this one is better. You kept the best parts and upgraded the weak design elements (i.e. Changed plastic ID window which would yellow and get brittle over time with a more durable mesh window). This is a company that learns from each generation of products and continues to get greater. I'll never want to settle for anything less than PacSafe.
-Eddie
Reviewed by JLP, from United States
I recommend this product
Yessss!
Nothing I read in the reviews assured me that the 3-fold fastens, so I was delighted to find a sturdy Velcro fastener. For whatever it matters, it fits into my pockets, pockets that held my former 2-fold of yours.
Reviewed by Angus M., from Barbados
I recommend this product
Great wallet -- If only they would...
I bought this to take with me on a trip. I've been back 18 months now, and I'm still using it as my everyday wallet. Because it's GREAT! But if only they would make ONE SMALL CHANGE...
I like the note slot with the divider, and I like the inside card-pocket, and I like the zipper. But that zipper should close only the second half of the note slot with the special card-pocket. That way, I'd have two note-slots, one for small bills that I can access easily without opening the zip, and the second, for larger bills and the special card-pocket that can remain zipped while I use the wallet for small, everyday transactions, and not expose my large bills to public gaze when ever I buy a newspaper or a bottle of water.
Yes, there is an outside pocket, but I use that for packs of my preferred sweetener. It's too small for banknotes anyhow.
Reviewed by Petr F., from Czech Republic
Verified Buyer
I recommend this product